About Tomlinson Dental Community Smiles
Dr. Tomlinson's main goal is to identify new ways to serve the Tampa Bay community - giving back one smile at a time!. Each year Tomlinson Dental partners with a local organization to provide 40 residents of the Tampa Bay Area with complimentary dental services, which include: teeth cleanings, limited exams and extractions; easily an $21,000 endeavor! We were especially excited about this year's event after a 2-year hiatus due to COVID-19!
Community service has been an integral part of Dr. Angella Tomlinson's life and career. For over 30 years, she has practiced dentistry. During this time, she also served on many mission trips to Jamaica in an effort to give back to her native island. As a longtime resident of Tampa (since 1988), she longed to find a way to further support the underserved community here as well. After sharing the idea with her practice associates, Dr. Gail McDonald-Chang and Dr. Lorraine Tomlinson (daughter) together they curated the Annual Holiday Smiles - Community Service Event at Tomlinson Dental. Previously held in the month of December, the idea was to uplift people during the season of giving!
Tomlinson Dental has been serving the residents of Tampa Bay for approximately 32 years. Our practice enjoys giving personalized care to our patients. We provide quality and affordable dental care for the entire family in a relaxed and comfortable atmosphere. We see children from 2 years and up, teens, adults, and seniors. Using the latest techniques, we remain deeply committed to developing new and better ways to protect teeth and gums, in addition to providing you with the best dental implants, and cosmetic dentistry services.
1st Annual Community Garage Sale
Saturday, August 26th, 2023
Tampa, FL: Tomlinson Dental will hold its 1st Annual Community Garage Sale on Saturday August 26th. New and/or gently worn clothing and shoes are being collected and sold to raise money in support of the homeless in the City of Tampa. There are two main goals of this effort. First, the proceeds will provide smile makeovers for several patients in need, identified by our Annual Community Smiles Event on Friday, September 8th. Additionally, remaining items will be donated to the City of Tampa for distribution. Donations for this event will be accepted through Friday, August 17th at 3911 N Boulevard Tampa, FL 33603.
JOIN US on Saturday, August 26th for community fellowship, raffle prizes and light refreshments in support of a good cause!
September Smiles 2022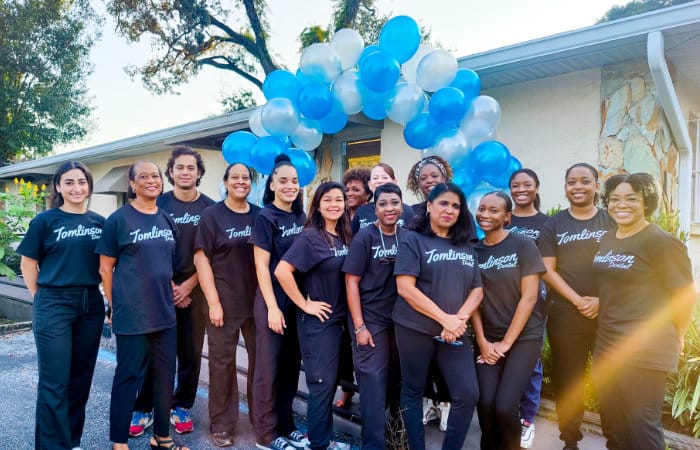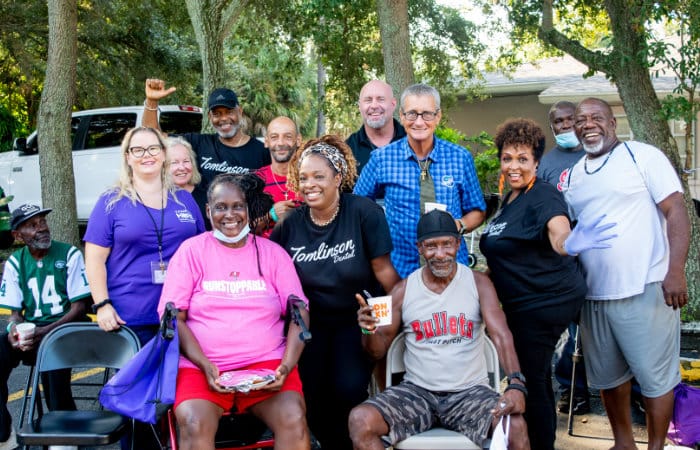 Call Us Now!
Tomlinson Dental uses the latest techniques and remains deeply committed to developing new and better ways to protect your teeth and gums.
In addition, Tomlinson Dental are experts in providing dental implants and cosmetic dentistry services.
Our team is waiting to hear from you, call us now at:
Or send us a message online:
CONTACT US